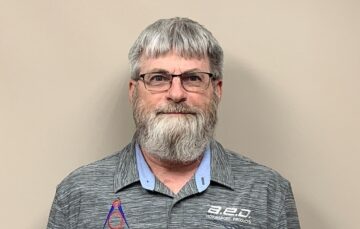 Don Young
Marketing Manager & Sales
Meet Don Young, our Marketing Manager. Don started at A.E.D. METAL PRODUCTS in early 2021 to take care of Marketing and help with sales. Don started in the metal industry in 1984 and has experience in sales, purchasing, manufacturing, fabrication, inventory control, and customer service.
Don has been involved in many Indiana projects thru the years. Like a few stadiums, skyscrapers, the zoo, airport, hospitals, union station, the canal, several large buildings, and factories.
Don and his wife Tammy are like the Brady Bunch: six young adults between them: three boys and three girls and they even have Alice, the maid, which is their Roomba robot vacuum cleaner. They both enjoy their 16 grandchildren and 2 Great-Grand children. Don also enjoys traveling, his electric recliner and and their newly adopted Mini Schnauzer: Bertie.