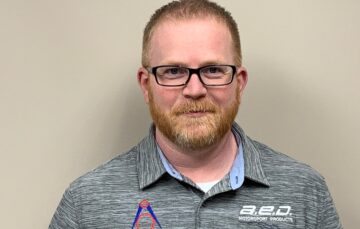 Dwayne Young
General Manager & Sales
Meet Dwayne Young, our General Manager. Dwayne started working at A.E.D. METAL PRODUCTS in December 2019, began in sales and was later promoted to General Manager. Dwayne has been around A.E.D. since he started in the metal business in 1997. First as a friend, then a customer and then a driver of one of the steel suppliers/vendors, which led A.E.D. to offer him a job.
Dwayne started in the metal industry in 1997 and has done several jobs including: manufacturing, warehousing, Class A CDL Driver, Union Stewart, Lead driver and CDL Trainer. And like all of us at A.E.D., Dwyane "likes the family atmosphere and the customers."
His positive attitude and willing to help others whenever needed is appreciated by his coworkers and customers alike.
Dwayne likes to travel, camp and be outside with his two sons and also Cooper: his Catahoula Leopard dog.