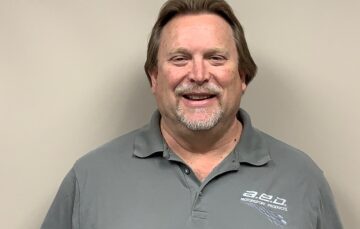 Randy Hartstein
Vice President and Co-Founder
Meet Randy Hartstein our Vice President and Co-Founder of A.E.D. METAL PRODUCTS. Randy has been working alongside of Al since 1990 and has had a personal friendship dating back to high school. Before A.E.D., Randy and Al worked together at a flat rolled steel service center together. In 1995 Randy was key member in the establishing of A.E.D. Today Randy handles all the purchasing of materials for A.E.D. working closely with Webco and SSAB to ensure delivery of high-quality products.
Randy has had an integral role in bringing Docol® Tube R8 to the auto racing industry. Over the last 6 years Randy has worked very hard at figuring out the logistics of getting Docol® to North America. Randy has worked very closely with SSAB to ensure tubing is in the production schedule on time and forecasting the use of Docol® as its popularity as a 4130 replacement grows.
Outside of A.E.D., you can find Randy somewhere listing to live music, sampling craft beer and tasting fine bourbon whiskey.