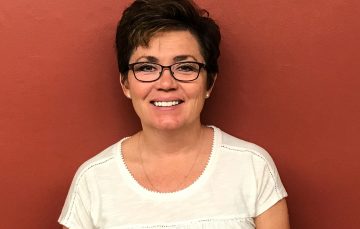 Tina Lowe
Finance / Sales
Meet Tina Lowe. Tina oversees A.E.D.'s Finance and Accounting Departments, handling all our accounts payable and accounts receivable. She is also involved with HR and Sales among other duties, such as being the team "Mom".
Tina started her journey with A.E.D. in our Sales department in 2007. Tina has been in the steel industry for since 1988. When she started, she knew very little about steel, but she learned to do everything necessary to become successful in this industry. Today, Tina holds a very integral role here at A.E.D. and she prides herself on becoming a successful saleswoman in what is predominantly a man's field.
Outside of A.E.D., you can usually find Tina with her collection of dogs and cats by her side, currently it's 7 in total. She also loves working her gardens, spending time outside, taking hikes, riding bikes, or working around the house.