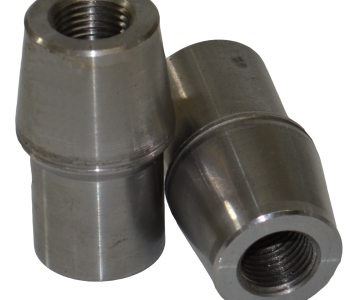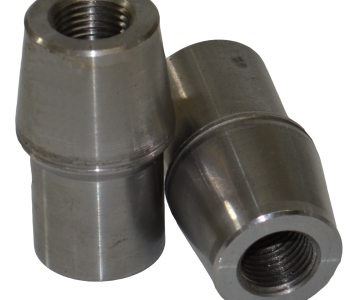 1 X .095 X 3/8-24 Left Hand 4130 Tube Adapter
Weldable 3/8-24 Left Hand Threaded 4130 Chrome Moly Tube Adapter for 1 x .095 Round Tube
$0.00
Sometimes referred to as "tube ends," "bungs" or "spuds," these "weld-in" threaded tube adapters are CNC-machined from 4130 Chrome Moly Steel.

Produced by FK Bearings these precision-machined weldable tube adapters are made to tight tolerances and have a superior surface finish.

Weld-in tube adapters are excellent for the fabrication of linkage and suspension components.

Available in a variety of sizes in both left and right-hand thread.
Product Availability
Weight
Thread Pitch/Orientation
Size
SKU#


0.1624


3/8-24 Left Hand


1 X .095


TA10095X3/8-24L.