Production Shearing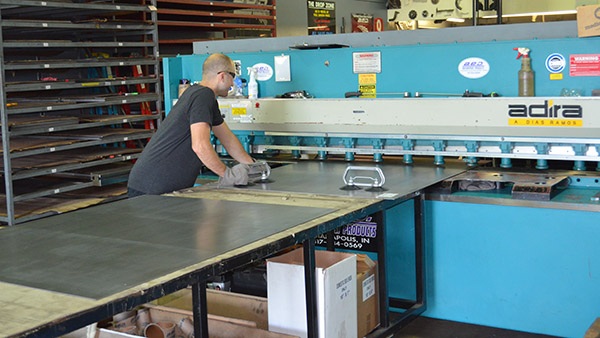 A.E.D. has processed materials for distributors and end users since 2013. We offer excellent service, superior quality, and custom services, processing your inventory or our stock.
Quick turnaround for your materials or ours!
Production Shearing
A.E.D. offers production shearing on an .250" x 120" Adira GHS0630 Hydraulic Power Squaring Shear
The shear has a 40" Front Operated Back Gauge and a 10" Deep Gap
Shearing Capabilities:
.250" Mild Steel / .190" 4130
.190" Stainless
.375" Commercial Grade Aluminum
Capable of cut tolerances of (+/- .005") standard, closer as required
Panel Sawing
Panel Sawing available for .250" to 2" Aluminum Plate up to 60" wide.
Capable of cut tolerances of (+/- .032").
Special Services Also Available
Packaging
Inventory (cut and hold for release)
Identification
Contact A.E.D. to discuss your shearing needs and pricing!!