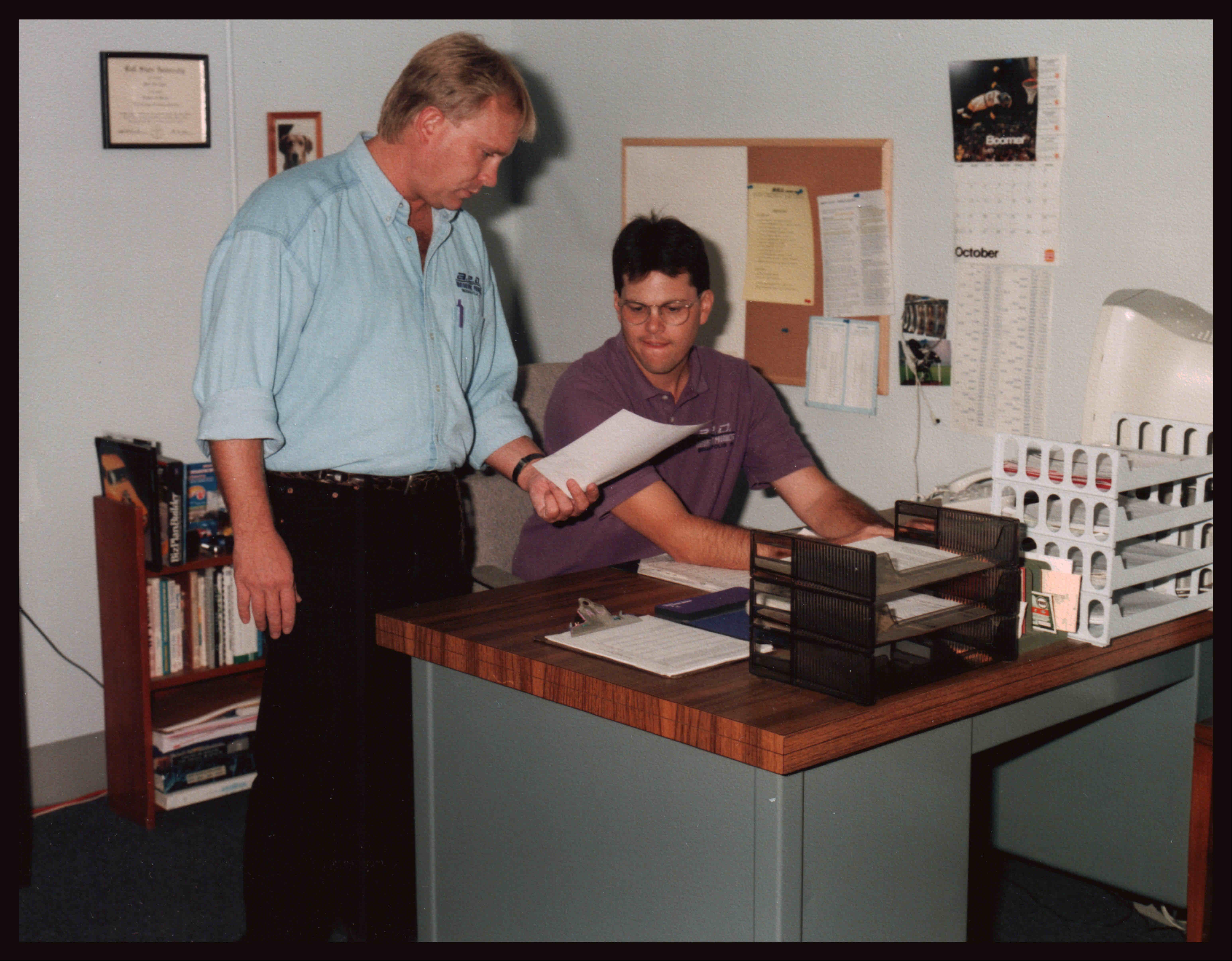 Since 1995, A.E.D. METAL PRODUCTS has had the privilege to supply the global motorsports and performance industries with knowledge, service and quality materials. Our list of customers and industries served is not only impressive, but drives us to continuously improve upon our capabilities. Much of our success can be attributed to a loyal customer base and a fantastic team of people who make A.E.D. what it is today. Our unprecedented low turnover of partners or team members, many of which have been with us for 10 to 15 years or more allows us to maintain our culture of high standards, success for our customers and employees, and continuous education about our industry.


Our goals over the years have not changed:
~Supply quality products on time, to any location on the globe.
~Develop long lasting relationships and partnerships with our customers and key suppliers.
~Continually improve on our internal knowledge of the use and applications of materials we supply.
~Provide a workplace for our team to grow, educate and challenge themselves for their futures.

From Al Lowe, President of A.E.D. METAL PRODUCTS
As I look back, I reflect on how we have successfully participated in all forms of racing. This includes cars, planes, boats and motorcycles at all levels around the globe. Our customers include some of the most recognized programs in the world to the humblest of grassroots families in racing. While on this journey we have also been supplying other metals service centers, aviation companies, industrial manufacturers, defense and arms companies, and R&D centers of all types. Looking towards the future we see new opportunities with the OEM's in power sports, automotive and aviation. Our product lines continue to be attractive to many other industries around the world.
In the beginning of 2018, A.E.D. began the process of re-branding to A.E.D. METAL PRODUCTS & SUPPLIES. Our focus continues to lean towards the performance industries, to offer our high service standards, experience and quality to all potential consumers of our products. Additionally, we continue to expand our supply of advanced high strength steels demanded by the automotive industry, and of course, continually improve upon the quality of our core products.

In the winter of 2022, we again finalized the re-branding to A.E.D. METAL PRODUCTS. Concentrating more on suppling metals, along with additional processing to get a customer closer to a finish part. Along with the processing, we are manufacturing our own line of High Performance Streamline tubing.

Thank you for taking a moment of your time to consider A.E.D., our products and capabilities, and how we might serve your needs. We look forward to the challenges the global market offers us. Please feel free to contact me personally with any questions or concerns that you might have regarding the metals industry or performance materials. A.E.D. strives to be your "go-to" supplier, but also a valued resource of knowledge and experience.



Al Lowe
President
A. E. D. METAL PRODUCTS
"The World's Fastest Metals Distributor"