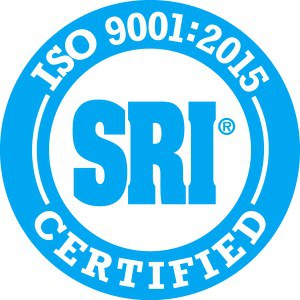 ---
Original Issue Date: 1/14/15 A.E.D. METAL PRODUCTS Doc. No.: Supplier T&C

Revision Date & Ltr.: 6/18 A: Al Lowe/Jim Lowe
Terms & Conditions for AED Suppliers
Agreement/Acceptance/Modifications: An order is Buyers offer to Seller, and Acceptance is strictly limited to the terms of the Order, without addition, deletion, modification or substitution. Seller's commencement of performance, delivery of any article(s), or acknowledgement shall conclusively evidence acceptance.

Orders and Change Orders: These Terms & Conditions shall be part of each order Buyer may issue to Seller. Each order shall contain a description of the article being purchased and identify by part number, specifications, drawing, price, quantity and/or delivery schedule and place of delivery. Each such order or Change Order must be Signed (or authenticated) if it is an electronic order by Buyers Authorized Procurement representative.

Stop Work/Termination for Convenience: Not withstanding any other provision of this order, Buyer may by written notice Terminate or Stop Work on an order or change order. Upon receipt of notice Seller shall immediately cease all work on the order, and protect buyer.

Warranty: Seller warrants that all articles delivered under this order 1) will be free from defects in design, material and workmanship 2) will conform to the applicable descriptions, specifications, part numbers, drawings and revisions noted in the order and 3) are suitable for the purpose intended. In the event nonconforming product exists, the Seller shall notify Buyer in writing and obtain written concessions/disposition from Buyer prior to delivery. When suspect/nonconforming product escapes from the Seller to Buyer, the Seller shall immediately (not more than 72 hours) notify the Buyer in writing and follow-up with a documented corrective action.

Inspection/Observation: The Seller hereby grants to the Buyer, Buyer's Customer/ Customer's Representative or the pertinent Government/Regulatory Agency, such as the Federal Aviation Administration (FAA), the right to make an inspection and observe the performance as it applied to the article being ordered. Inspection or observation shall not exclude any warranties with respect to articles furnished under this order. These inspections and observations shall not be used by the Seller as evidence of product quality, nor shall they preclude subsequent rejection.

Termination for Default: If the Seller is in default in carrying out any of its obligations under the terms of this order the Buyer shall prior to termination of the whole or part of this order give the Seller notice of such default. Seller shall have 10 calendar days to cure such default or to satisfy the buyer.

State of Law: The State of Indiana shall be the governing state for all law regarding the performance of this order and any matters pertaining to this order.

Regulatory/Statutory Compliance: The Seller in performing this order is responsible for compliance with all applicable State & Federal, Provincial and Local laws & regulations as may apply to the articles furnished under this order. (E.g. DPAS ratings per 15CFR700 when stated on PO.)

Bankruptcy/Insolvency: In the event of any proceedings in bankruptcy or Insolvency against the Seller, or in the event of appointment (with or without the Seller's consent) of an assignee for the behalf of Creditors or of a Receiver the Buyer may cancel this order for default.

Assignment/Outsourcing: Neither the order nor any interest therein or any claim hereunder may be assigned or outsourced by the Seller without the written consent of the Buyer. An assignment or outsource without the Buyers consent is ineffective and void. No such written consent shall relive the Seller of its obligations to comply fully with the terms of the order. If written consent is given by the Buyer for assignment/outsourcing, the Seller must flow-down the applicable requirements in their purchase documents to sub-tier suppliers. Note, only special process sub-tier suppliers approved by the Buyer, Buyer's Customer and/or the pertinent Government/Regulatory Agency shall be used unless otherwise specified.

Indemnification: The Seller shall hold harmless and unconditionally indemnify the Buyer to the full extent of any liability, cost, claims, damage or expense, including but not limited to reasonable attorney's fees by any alleged or actual property damage or personal injury arising out of, as a result, or in connection with the articles delivered or work performed in this order due to any act or omission of Seller, its employees, agents or subcontractors.

Partial Invalidity /Waiver: If any provision of this order (including these Terms & Condition) becomes void or unenforceable, the other provisions shall remain valid and enforceable. Waiver of one or more provisions of these Terms & Conditions shall in no way act as a waiver of any other provision herein.

Entire Agreement: This order, including amendments and attachments, constitutes the entire agreement and understanding between the Seller and Buyer with respect to the articles /services ordered.

Access Rights: Acceptance of Buyer's purchase order for product/processes signifies agreement for access rights to Seller's or any supply chain facility by Buyer, Buyer's Customer and/or the pertinent Government/Regulatory Agency - such as the FAA - when requested – to review quality records and facility areas related to the provided product/service.

Product/Process Changes: Seller shall not make changes to product/process definition, parameters, specifications, facility location and/or supply chain without written notification to the Buyer and written authorization or First Article Approval by Buyer's Quality or Engineering Department.

Product/Process Certifications & Reports: When certifications or inspection reports for the product or process supplied by Seller are required via Buyer purchase order, the information within the certifications or inspection reports shall include positive identification/traceability (e.g. part description, quantity and lot/batch/serial number) of the product, plus the applicable drawing revision, process description, specifications and test/inspection results. Note if the Seller is a distributor, then the Seller shall provide the manufacturer's test certifications when certifications are required.

Record Retention: Seller must create and maintain records per ISO9001 requirements and retain those related to product/processes for ten (10) years unless otherwise specified in the purchase order. In addition, if the Seller operates to other standards (such as AS9100, NADCAP, TS16949, etc.), the Seller shall also maintain records in accordance with those requirements.

Product Segregation: When product is identified by different part numbers, revisions and/or job/lot numbers to maintain traceability integrity, the Seller shall keep the product segregated as identified.

Flow-down Requirements: The Seller shall flow down the applicable requirements for the product/service, processes and quality system to the supply chain, including Buyer's, the Buyer's customer or regulatory requirements. (E.g. DPAS ratings per 15CFR700 when stated on PO.)

Personnel Competence: Records must be made available for review that supports competence of personnel.

Calibration: Equipment/gages used to measure, monitor or test product, processes or equipment/gages for acceptance to requirements must be calibrated/verified and traceable to national standards that are recognized (e.g. NIST) by the Buyer, Buyer's Customer and/or the pertinent Government/Regulatory Agency - such as the FAA. When Seller provides calibration services to Buyer, calibration certifications shall be provided per ISO17025 and/or the applicable standard.

Performance & Corrective Action: Seller shall meet Buyer's quality and delivery requirements as indicated on the Purchase Order. Buyer will monitor quality and on-time delivery data of Seller and require formal corrective action from Seller when Buyer's goals are not met.
Download 2015 ISO Certificate