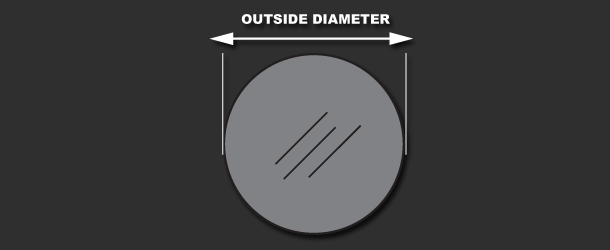 2024 Aluminum: high strength, fatigue-resistant for structural applications in motorsports and aircraft industries; good machinability. Good corrosion resistance in non-industrial, poor for marine use.
AED Typically stocks 2024 Round, Flat, Square and Hex Bars in extruded form (T3511), which meets Federal Specification QQ-A-200/3. Cold finished (T351), wich meets QQ-A-225/6, may also be available on request.
Stocked in 12 foot lengths; cut pieces available.
Technical Mechanical Properties
| Property | 2024-0 Bare | 2024-T3 Bare | 2024-T4, T351 Bare | 2024-0 Alclad | 2024-T3 Alclad | 2024-T4, T351 |
| --- | --- | --- | --- | --- | --- | --- |
| Tensile Strength (psi) | 27,00 | 70,000 | 68,000 | 26,000 | 65,000 | 64,000 |
| Yield Strength (psi) | 11,000 | 50,000 | 47,000 | 11,000 | 45,000 | 42,000 |
| Elongation % in 2 | 20 | 18 | 20 | 20 | 18 | 19 |
| 1/2 | 22 | - | 19 | - | - | - |
| Min. 90 Cold Ben Radius for .064 | 0 | 3-5T | 3-5T | - | - | - |
| Brinell Harness | 47 | - | 120 | - | - | - |
| Ultimate Shearing Strenght (psi) | 18,000 | 41,000 | 41,000 | 18,000 | 40,000 | 40,000 |
Product Availability
Diameter
Weight
SKU#
Add to Quote


.250


0.0595


3 20B25


0.500


0.236


3 20B500


1.750


2.889


3 20B175