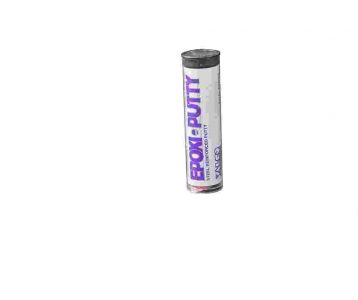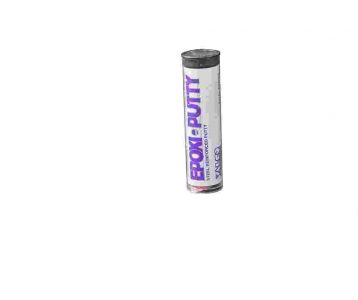 Before you throw that broken part away, take a look at Valco's Epoxi-Putty™. Epoxi-Putty™ is a kneadable product that mixes like putty, bonds like epoxy and hardens like steel. It is extremely tough and durable and adheres to a wide range of metals as well as PVC, plastic, ceramic, fiberglass, glass and wood.
Epoxi-Putty™ sets up under water and is impervious to chemicals. After one hour, it can be drilled, tapped, filed and machined. Cured Epoxi-Putty™ withstands temperatures up to 500°F.
Epoxi-Putty™ is used to make permanent repairs to engine blocks, mirror mounts, manifolds, plastic grills, fiberglass boats, gas tanks, exhaust systems, motors, radiators, mufflers, jewelry, batteries, furniture, models, gaskets, appliances, plumbing, fixtures, stripped screw holes, tractors and much more.
2 OZ. Clear CYL w/ Cap
Product Tips:
Twist off desired amount of Epoxi-Putty™ and knead with fingers to a uniform color before application. Make sure to apply Epoxi-Putty™ before hardening begins (usually within two minutes of kneading?
For best adhesion, clean and roughen bond area prior to application.
Wet hands with water prior to mixing Epoxi-Putty™. Moisture keeps the putty from sticking to hands and enables easier application.
Product Availability
MSRP
Name
SKU#


7.0000


Epoxi-Putty Professional Grade, 2 oz.


710XX636