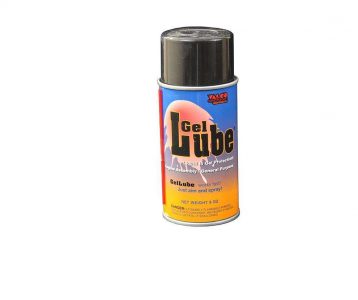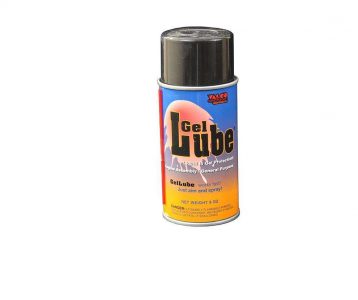 Engine assembly is made easier, quicker, and cleaner with Valco's premier lubricant —GelLube™. GelLube sprays on thin and penetrates quickly—transforming into a heavy-duty, load-bearing, protective gel. GelLube does not drip, melt or shift when applied. GelLube bonds to metal surfaces and fills all small spaces and crevices on valve springs, cranks, cams, bearings and much more.
GelLube is great for valve springs, cams, engine assembly, rocker arms, bearings, pistons, timing chains, valve train, transmission assembly, wrist pins, lifters, gear boxes, roller chains, hitches, hinges, machinery, drilling & tapping applications, battery terminals, nuts & bolts, oil pumps and much more.
GelLube blends with motor oil, and unlike grease, does not restrict oil flow. Best of all, GelLube holds up in severe cold-weather applications. Most importantly, GelLube is quick! Its aerosol formula ensures accurate dispensing with less mess and reduced waste.
8 OZ. Aerosol Can
Product Tip:
Use GelLube™ in odd places like car door locks, padlocks, and all window and door automobile mechanisms
Product Availability
MSRP
Name
SKU#


19.0800


GelLube Aerosol Spray, 8 oz can


710XX756