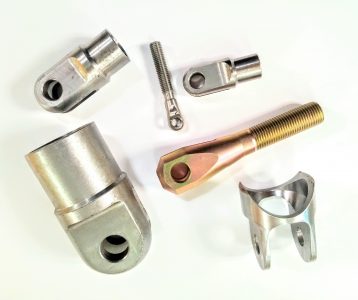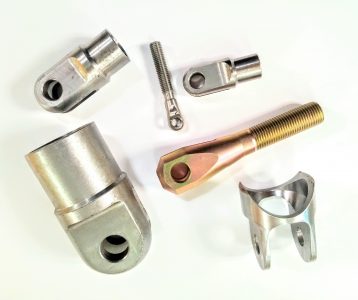 Produced from 303 Stainless Steel, these clevises feature a rounded slot base for additional strength.
Volume discounts available for 10 or more pieces of the same size. Discount will be applied after your order is reviewed. Please allow 7-14 days lead time if we need to bring more in to ship your order complete.
All orders are followed up with a phone call from an A.E.D. specialist to discuss your application, or call us at 888-413-0233. Shipping charges are an estimate and subject to change.
Product Availability
Weight
Size
SKU#


0.0062


10-32 LH THREAD X 3/16 HOLE X 1/8 SLOT 303 CLEVIS


CLT1032-303LH


0.0062


10-32 RH THREAD X 3/16 HOLE X 1/8 SLOT 303 CLEVIS


CLT1032-303RH


0.0187


1/4-28 RH THREAD X 3/16 HOLE X 1/8 SLOT 303 CLEVIS


CLT1428-303RH


0.0812


3/8-24 LH THRD X 5/16 HOLE X 3/16 SLOT 4130 CLEVIS


CLT3724LH


0.0812


3/8-24 RH THRD X 5/16 HOLE X 3/16 SLOT 4130 CLEVIS


CLT3724RH


0.1937


1/2-20 LH THREAD X 3/8 HOLE X 1/4 SLOT 4130 CLEVIS


CLT5020372541LH


0.1937


1/2-20 RH THREAD X 3/8 HOLE X 1/4 SLOT 4130 CLEVIS


CLT5020372541RH