A common question our sales staff receives is, "What should I know before I bend Docol® Tube R8?"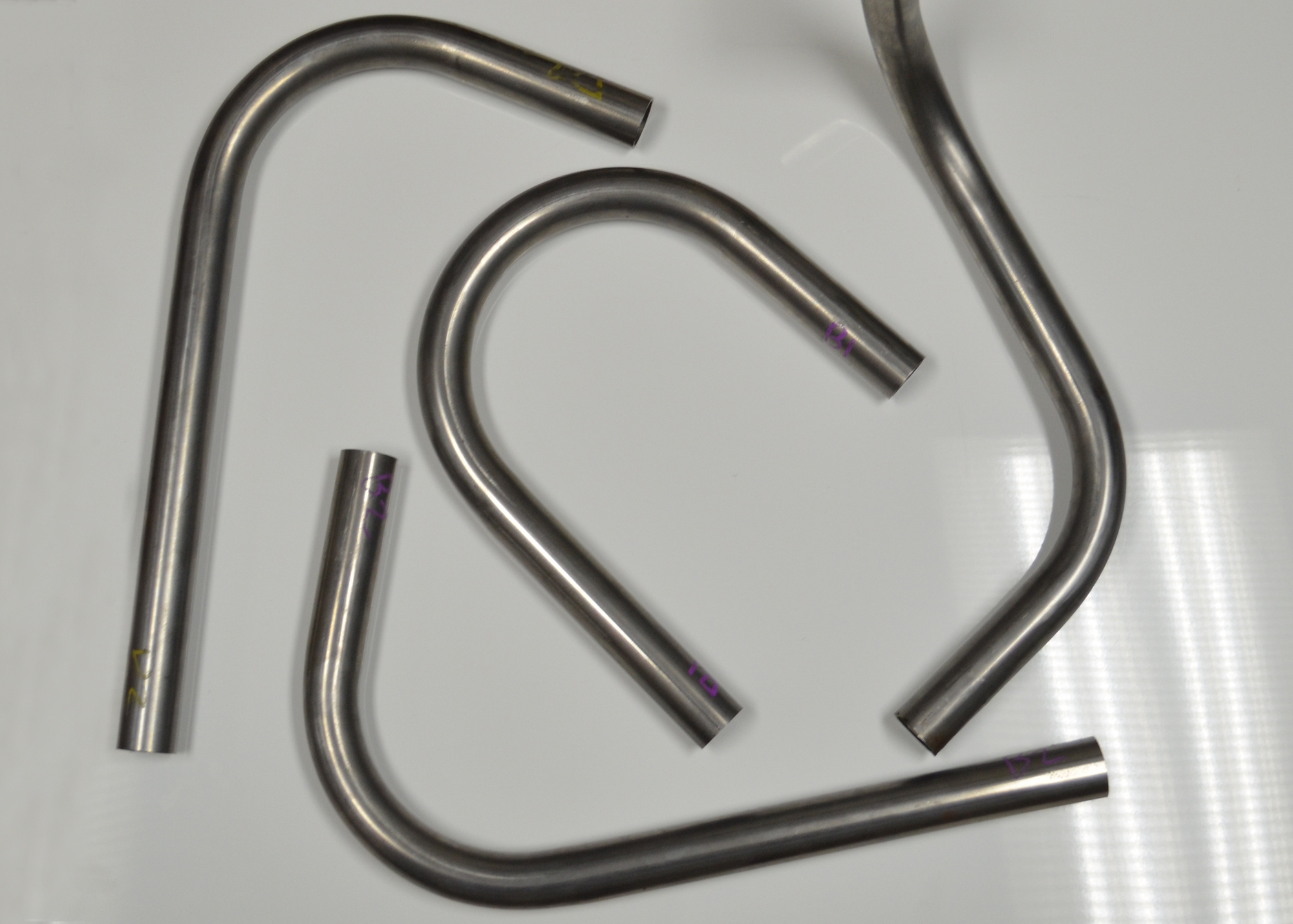 The answer is bending Docol® is very similar to bending 4130 Chrome Moly, as they have the same bending parameters, so it is not much of a change in your normal process when bending Docol®.

Here is what to know when preparing to bend Docol® Tube R8:
The tooling must be proper sized (metric sizes will not work).
Tooling must be clean and in good condition.
Docol's® higher strength may pose a challenge to some equipment not suited for working with Advanced High Strength Steels.
Due to Docol's® higher strength compared to a 4130 or Mild Steel, you may have to perform a farther bend to account for a larger "spring back."
It is important that you do not over-bend the Docol® tube and then try to bend it back, as this can cause deformation and therefore weaken the bend.
Docol® tube has a much cleaner and smoother surface than 4130. 4130 has a decarb layer, which helps with grip inside the tooling. Be sure to eliminate this slippage when working with Docol®, as this could cause deformation in the bend. A couple of ways to stop any slippage is to use a collar or place an emery cloth between the tube and the tooling.
Weld seam orientation is not necessary, but it is recommended to orient the seam in the neutral position (not on the ID or OD of the bend) whenever possible.
Check out this video from SSAB, the producer of Docol®, with LG Erickson of ME Racing discussing proper technique for bending Docol® Tube R8.
---
Sign up for our monthly newsletter below to stay up to date with articles like this one from A.E.D.!