4130 chrome moly (chromoly) cold drawn seamless round tube is one of the most widely used steel tubes in the construction of race car chassis and roll cages. Its great strength-to-weight ratio has been the preferred choice for race car and aircraft builders since the early 1900's. 4130 seamless tube is the product of two emerging technologies of the late 1800's and early 1900's: the production of alloy steels and the production of seamless tube.


The first alloy steel was patented in 1865 by American metallurgist, Julius Baur, but it would be another 50 years until alloys would become widely used. The emerging automobile industry (1910 -1920) ushered in the era of alloy steels. By 1918, the United States was producing more than 1 million tons of alloy steel.


The process of producing seamless tubes was invented in one operation from solid bar by two brothers from Germany, Max and Reinhard Mannesmann in 1885. Just 6 years later, the first commercially successful seamless steel tubes were produced in by the Shelby Steel Tube Company of Shelby, OH. The seamless tube market at the time was driven by the bicycle industry and its need for lighter and stronger steel tubes.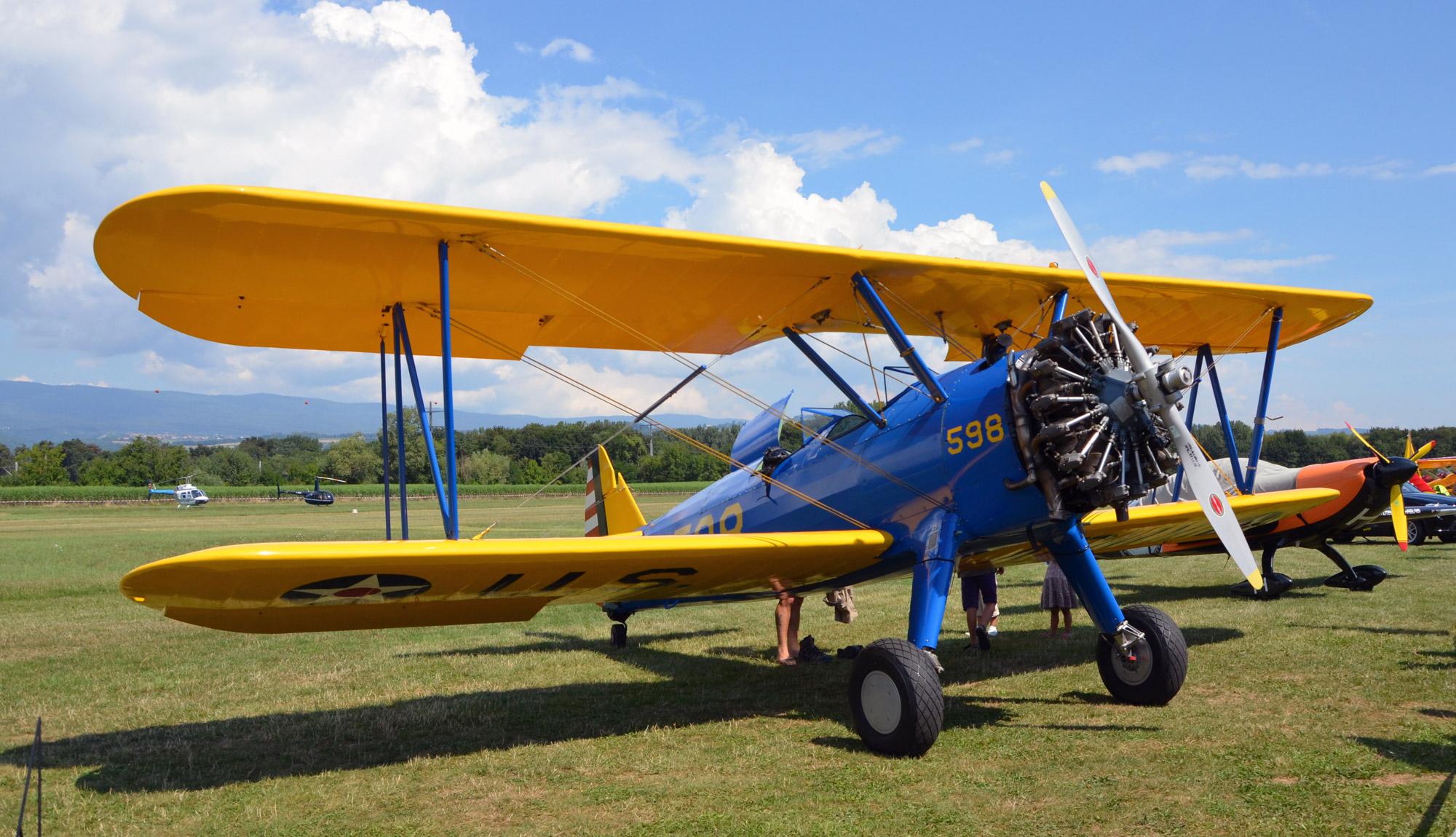 Following World War I, seamless tubing started making its way into airplane fuselages over the traditional wooden structures. The early seamless steel fuselages were made from what we now identify as 1025 mild steel. It was soon apparent that fuselages needed a stronger material than 1025, so independent investigations were conducted by both the US Army and the Navy into the development of chrome-molybdenum (chrome-moly) and chrome-vanadium seamless steel tubes. Around this time, "The Ohio Seamless Tube Company Co. was then doing more than any other tube company in experimenting with various alloys for tubing. It is impossible to determine definitively but it is quite probable that the first "chrome-moly" tubing, as it came to be known, was produced in that plant" (Boore, 1951 p. 89). This first tubing was pierced from a lot of alloy steel produced by Central Alloy Steel Company and was part of an experimental heat lot. The first batch of chrome moly was given to the Glenn L. Martin Airplane Company to test and then shortly came back to purchase more. Martin merged with American-Marietta Corporation and later into Lockheed Corporation
Fun Fact: The Shelby Seamless Tube Mill, which produced the first commercially successful seamless steel tubes in the United States burnt down in 1908. US Steel Company, who owned the Shelby mill, decided it would not rebuild after the fire. The residents of Shelby, Ohio did not accept the fate of its mill and built a new mill on the foundations of the old one and named it the Ohio Seamless Tube Mill, which went on the produced the first chrome moly cold drawn seamless tube.
By the mid 1920's, the airplane industry started to make the transition to primarily 4130 chrome moly constructed tube fuselages. As early 1926, books like Airplane Design by Alfred Niles published by the Engineering Division of the U.S. Army Air Service, referenced 4130 chrome moly seamless steel as the stronger choice over the mass-produced low carbon seamless steels. By 1937, George F. Titterton referred to 4130 as the generally adopted steel for aircraft construction for practically all parts made from steel sheet or tube. Boeing-Stearman used 4130 in 1934 to build its Model 75, which was used as a primary trainer for the US Army Air Forces and the US Navy through 1945. Even today, 4130 is still the standard when constructing tube fuselages.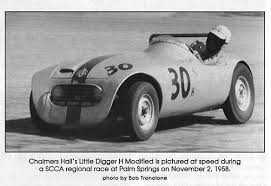 4130 only primarily being used in the aircraft industries would start to change in the early to mid-1950's when it made its way into racecar chassis construction. Just like the aviation industry, racing's adoption of 4130 as the primary chassis construction material was a gradual evolution over many years. Many racers of this time questioned the welding capabilities of 4130, as TIG welding was a very new technology and most fabricators braze-welded the material. It wasn't until 1953 that the Boeing Aircraft Company, documented and began TIG welding its 4130 structures.
It is impossible to pinpoint the very first 4130 racecar chassis but it most likely made its start in auto racing in either a SCCA car, Top Fuel Dragster, an Indy car or a Formula 1 car.

By the mid 1950's there were a number of cars built with 4130 racing in multiple classes of SCCA sanctioned events. In 1953 Forest Edwards would build the Edwards/Blue Special from a wrecked '51 Morris sedan and 4130. Chalmers Hall would go on to win a SCCA H-Modified Pacific Coast Championship in his "Little Digger" a ladder frame car built with 1.25" x .030" 4130.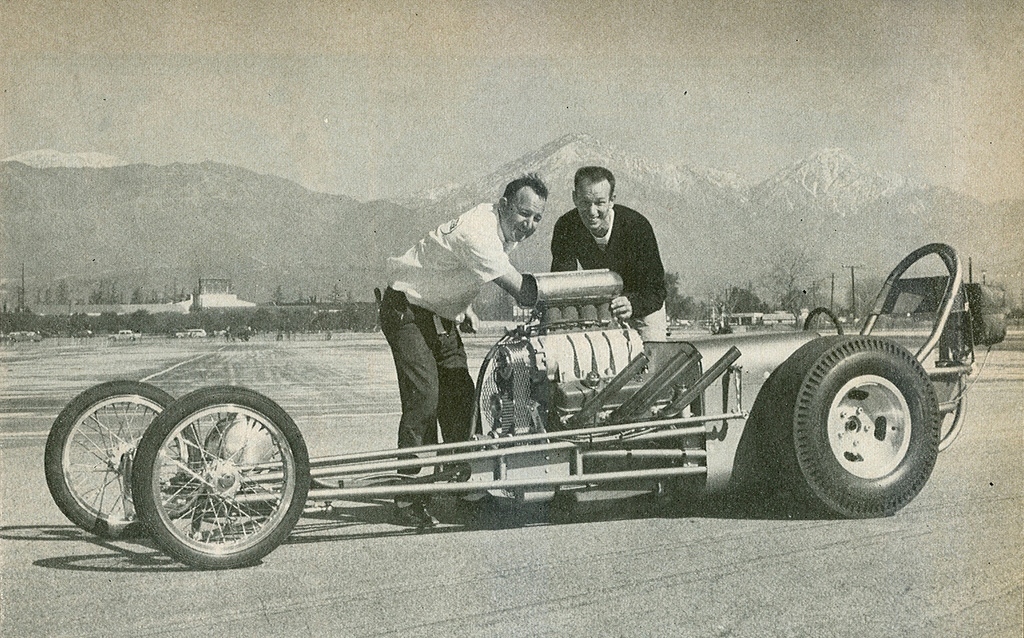 Around 1959 or 1960, Dode Martin and Jim Nelson started The Dragmaster Company in Carlsbad, CA. They were on the cutting edge of drag racing technology winning "Best Engineered" at the NHRA Nationals. Less than a year after opening its doors, Dragmaster was producing a chassis called the "Dart" that was offered in both 4130 or mild steel.

The year 1965 saw the debut of the rear engine Brawner Hawk built with 4130, driven by Mario Andretti. The Brawner Hawk was built by legendary mechanic Clint Brawner and his protégé at the time Jim McGee. It was designed after the Copper-Climax, the first rear engine car to make it into the Indy 500 starting field in 1961, driven by 2-time Formula 1 Champion, Jack Brabham. The Brawner Hawk enjoyed great success that year with Mario driving: 4 top five qualifying runs, a pole position, 5 top five finishes and his first USAC win at the Hoosier Grand Prix held on the Indianapolis Raceway Park road course. He was also crowned USAC's 1965 season champion and the 1965 Indianapolis '500' Stark-Wetzel Rookie of the Year.
In the late 60's and early 70's, Dennis Klingman and Wyatt Swaim of Lincoln Electric went to Europe to teach Formula 1 car builders how to TIG weld 4130 tube instead brazing it. Later in the 70's, 4130 would trickle its way into other forms of racing. It was around 1971, Jerry Weeks-Baker used 4130 for the construction of a new cage in his Austin-Healy Sprite car which he raced at SCCA sanctioned events. At that time, SCCA rulebooks allowed the use of 4130 but it was not recommended because of the difficulties in welding. Jerry would later build a midget for Don Edmonds with 4130 to compete in USAC sanctioned events. Around 1975, USAC mandated that 4130 could be used, as long it was in the normalized condition.
By the late 1970's, many sanctioning bodies started to require roll cages be constructed from 4130 in its highest levels of competition. On December 12th, 1978, SFI would mandate all Top Fuel Chassis to be built out of 4130. SFI is a non-profit organization established to issue and administer standards for specialty/performance automotive and racing equipment. By 1984, SFI would also mandate Funny Cars be constructed out of 4130.
We hope you enjoyed reading this brief timeline of 4130 chrome round tube. 4130 has been A.E.D.'s signature product since we opened our doors in 1996.
---
Sign up for our monthly newsletter below to stay up to date with articles like this one from A.E.D.!
---