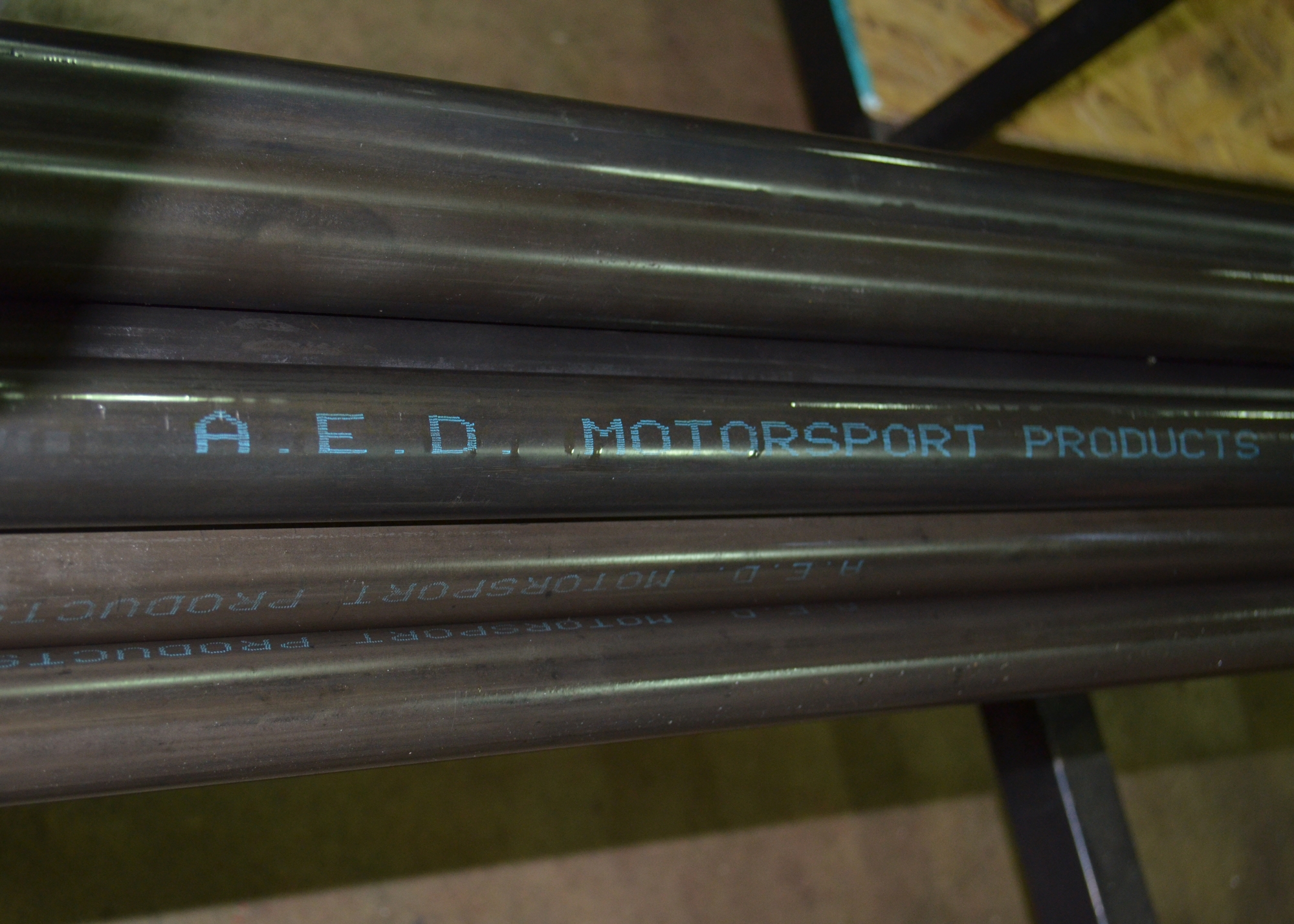 A.E.D. Metal Products has been proudly servicing motorsports and aviation since 1995. Over the, years we have consulted with experts from both of these specialized industries about the characteristics that will produce a quality high performing 4130 chrome moly (chromoly) tube for high stress applications.

Over the years we have adjusted the manufacturing of our tubes to offer benefits specific to its application. We require greater dimensional consistency for ease of use and fabrication, improved mechanical properties for fatigue and impact toughness and surface critical production processes to improve weldability and finished appearance.

A.E.D. Metal Products is not the only supplier of 4130 tubes and Webco is not the only manufacture of 4130 tubes, A.E.D. is the only metals distributor to subject our specific materials to the rigors of race car crash testing both on the track and in true automotive test labs. Through our years of experience we have learned what to look for in a quality tube with respect to the review of damages and behavior of these tubes throughout a number of structural tests.
We require Webco to produce our tubes to the AMS-T-6736 specification with greater attention to the mechanical and dimensional properties than required. A.E.D. also visits Webco Industries on a regular basis to meet with engineers to discuss current material characteristics, findings from crash and fabrication reviews, industry trends, and to look for more manufacturing improvements. In fact Webco has even hosted guests from SFI and car builders from around the country to continually educate racing safety professionals regarding the steel manufacturing process as well as the values and limitations of various materials used in race car manufacturing.

---
Real World Example - Spike Chassis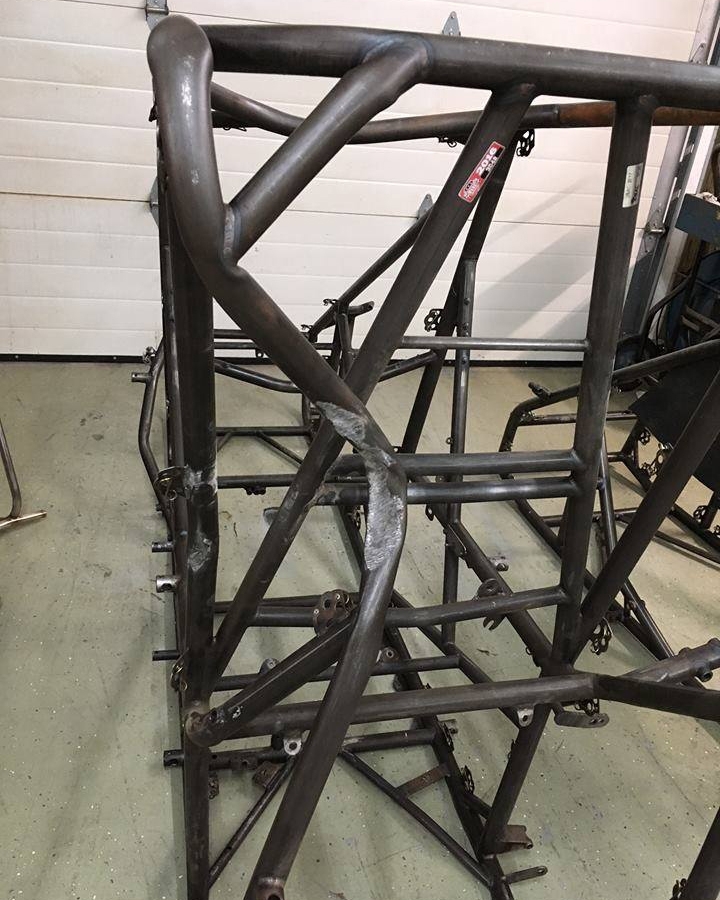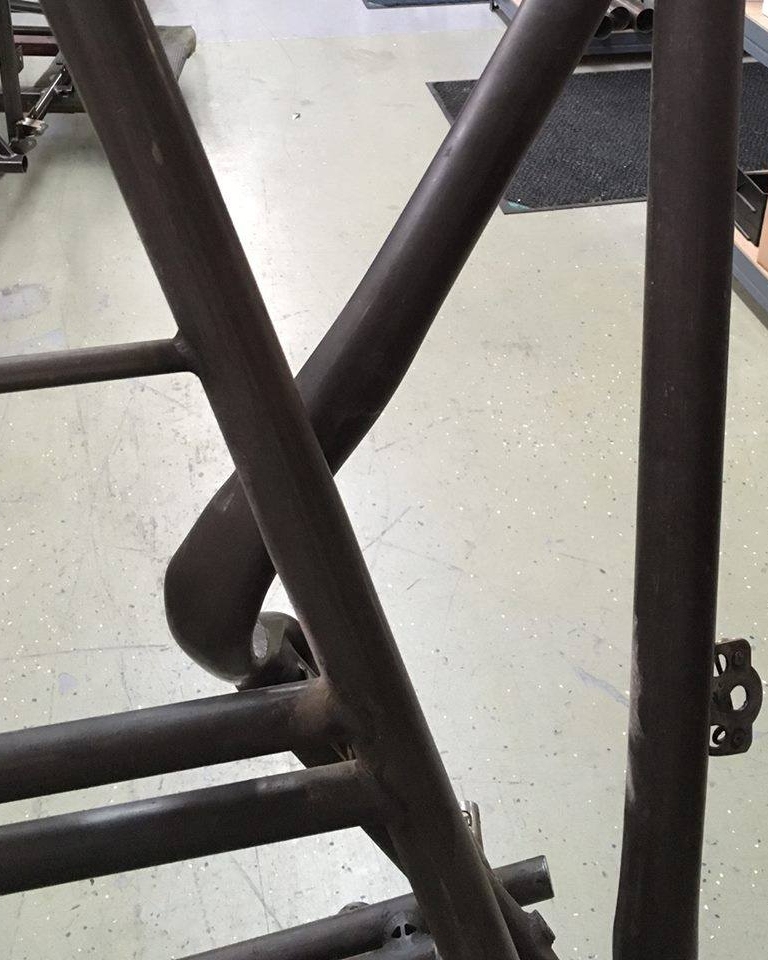 The car frame pictured above is a Midget built by Spike Chassis in Brownsburg, Indiana. Spike exclusively uses A.E.D. stenciled 4130 tube. The driver of this car was able to walk away uninjured after the car rolled and flipped into the air tangling with a fence post and then landing on the wall. While there is drastic distortion in the impacted areas, the 4130 Chrome Moly tube held together and did not fracture. The tube was able to abosrb the force of multiple impacts and still protect the driver from bodily harm.

---
Over the years we have seen a number of mills producing 4130 tubes. Many of these tubes we do not feel confident in selling. We have maintained over the years that we will sell only the best tube from the most reputable mills. Our mills of choice are Webco, Plymouth and Benteler. These are the mills that place the most care in production of safety critical tubes for racing and aircraft applications.

Why A.E.D. Chrome Moly Tube? Simple – because we care about our customers and their customers.
---
Sign up for our monthly newsletter below to stay up to date
with articles like this one from A.E.D.!
---