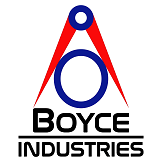 BOYCE INDUSTRIES specializes in the production of custom and universal frame rails, four-link rails, ladder bars and crossmembers. Manufactured on one of our Pines #4 Mandrel Benders designed specifically for bending rectangular tubes the "hard way" (H-Plane) and the "easy way" (E-Plane). We have dozens of bend-die combinations to offer a variety of "inside radius bends to suit your custom needs.
We use only high-quality 2" x 3" x .083" wall and 2" x 3" x .120" wall Hot Rolled, Pickled & Oiled mild steel tube from large mill runs. This ensures consistency in surface finish, wall thickness and mechanical properties of the tube.
Full lengths of tubes available from A.E.D. METAL PRODUCTS.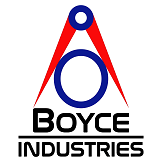 BOYCE INDUSTRIES
5377 W 86TH STREET, INDIANAPOLIS, IN 46268
PH 708-345-0455 - FAX 317-879-9397